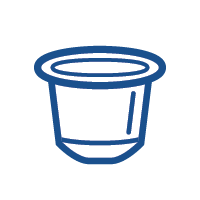 Coffee
Aluminum for all capsules
Coffee is a pleasure, a famous ad says. Our aluminum lids for single-dose capsules offer airtight sealing and keep the fragrance of the blend intact. This is our contribution to ensuring the pleasure of an excellent espresso prepared with home espresso coffee machines. A small but essential accessory, eco-friendly and recyclable, offered in various finishes, textures, and custom prints.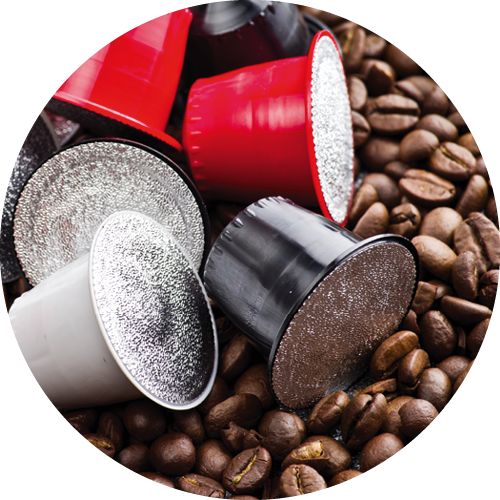 Technical data
Lacquered aluminum in rolls, embossed or smooth, printed or neutral for lid coffee capsules for PP – PBT – Alu – and PE supports (Nespresso® compatible*)
Aluminum in rolls coupled with neutral and/or colored and/or printed film for lid coffee capsules for PP supports (Lavazza A Modo Mio® compatible**)
*Nespresso® is a registered trademark of Societè des Produits Nestlè® S.A.
**Lavazza A Modo Mio® is a trademark owned by Luigi Lavazza S.p.A.®.